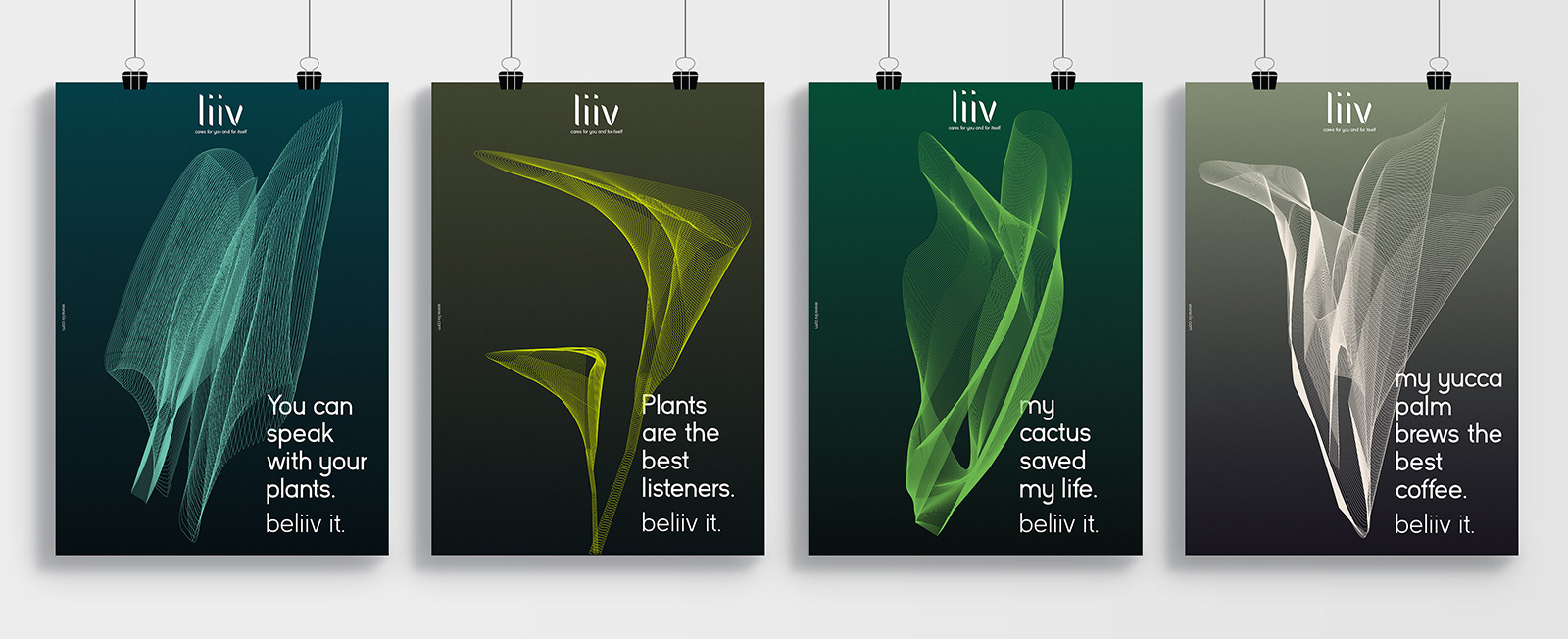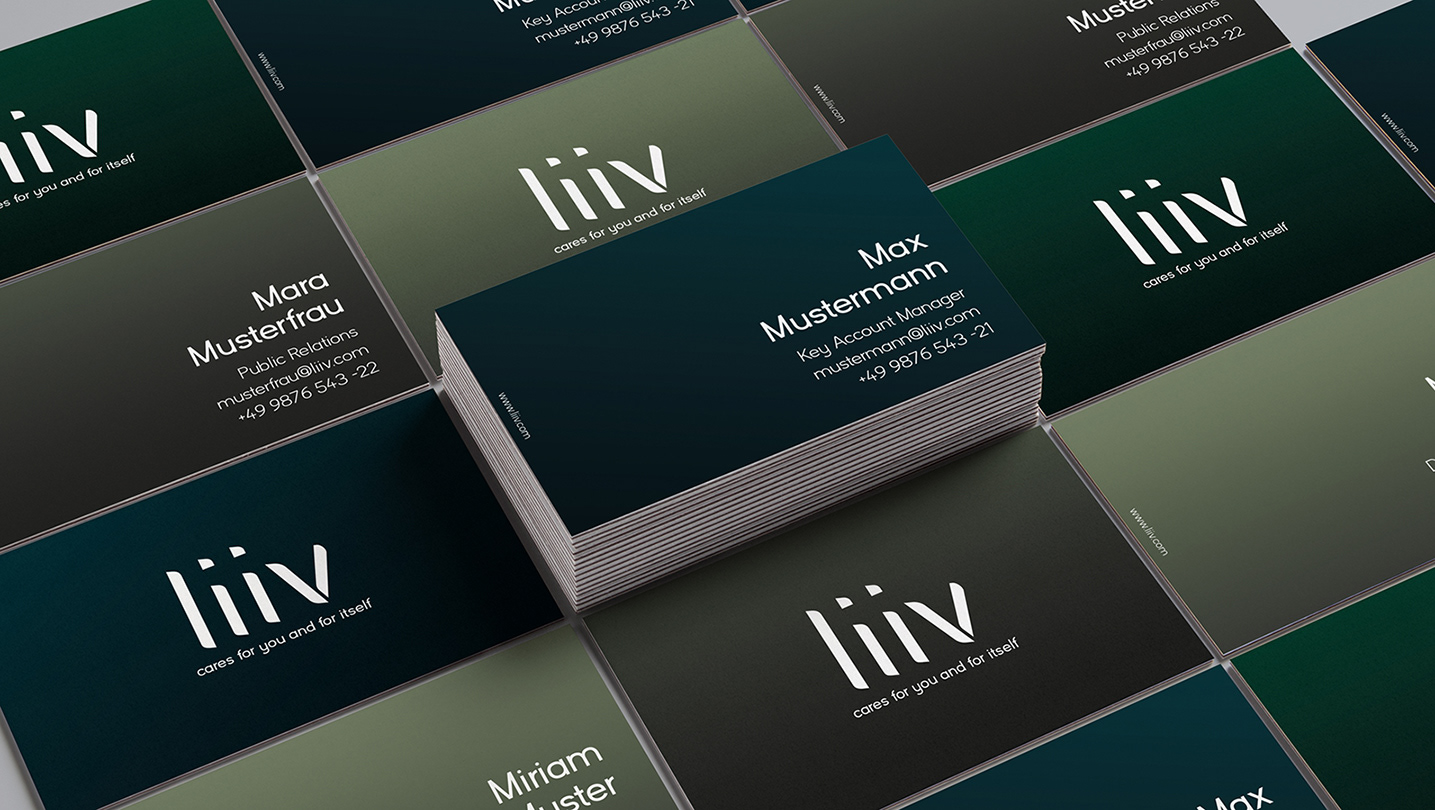 liiv is a speculative smart home device making use of the fact, that each plant is a multifunctional bio sensor, which can convey information about the environment, like air quality, humidity, temperature, air movement, water quality and a lot more. liiv offers an interface, to transform every plant into the center of your smart home environment.

Thereby plants can not only monitor and communicate their own well-being, but act as a security system, save energy or guarantee the perfect light environment or air quality.
Similar to the product the corporate design of liiv manages a balancing act between nature and technology, between clean compositions and complex botanical forms.
Faculty of Design Würzburg
3rd Semester, Graphic Design
Supervised by Prof. Carl Frech